ISO 19650 Launch. What to expect.
On Thursday the 31st of January 2019, BSI (Business Standards Company) held an event in London to launch a new ISO standard.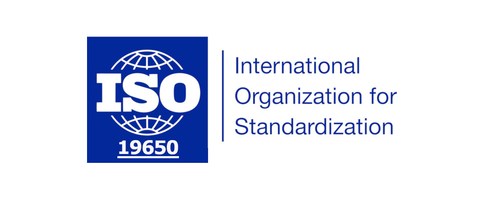 ISO 19650 Launch Event
On Thursday, January 31, 2019, a launch event was held in London by BSI (Business Standards Company). This event is dedicated to the launch of the new ISO standard for the use of BIM in the construction process and subsequent management. This ISO 19650 is a continuation of the previous BSI standards (1192-3). Main topics: transparency and efficiency in the field of construction projects. But what exactly is ISO 19650 and why is it being implemented right now?


ISO 19650
The 19650-ISO standard is an international standard for management of information throughout the life cycle of a building using Building Information Modelling(BIM). It contains the same "high-level" rules as BIM Level 2 and is adapted to the current standards endorsed by the British government. In the first quarter of 2019, the first two international standards of the ISO 19650 series will be published. The BS EN ISO 19650-1 and ISO 19650-1. Together they are responsible for organizing and digitizing of information of buildings using BIM, in the concept and principles-phase as well as the delivery-phase.

Transition from BIM (level 2) to ISO standard
This transition has been on the roadmap since 2011. The intention of the imposed rules back in 2011 was to lay a foundation for a partnership programme between government and industry. This programme was formulated with the long-term goal in mind, which is a universal adoption of global standards.
According to University of Cambridge, Centre for Digital Built Britain, it was clear that BIM would become a game changing way of working which would have a profound effect on global construction. A cooperation involving all countries with similar tools, processes and rules. Taking projects to the next level, maintaining a level playground for international markets and foster trade.

BSI (Business Standards Company)
BSI has been at the frontfoot of BIM since the beginning, developing a range of BIM standards covering all the key elements from design and information management to facilities management and security. BSI continously works with the industry to develop and evolve the suite of standards to cover all aspects of a construction project – from design to final decommissioning. (Source: BSI Group)